"First, we must be honest with where we are … to clearly understand how to get to the place we want to be."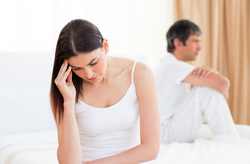 Are you fighting all the time?
Do you just want to be heard?
Is there something you're not saying to your partner?
How are you connecting emotionally?
How is your sex life?
Do you need to create time to be together?
Are you wondering if you are truly right for each other?
These are brave questions.
There are many approaches to couples counseling. Couples therapy is about providing a safe place to be heard, owning our individual authenticity, communicating with our partner, and learning to respect and understand our partner for who they are.